Infrastructure Review Results
The results of the infrastructure review of Sackville's schools are now available in a report on the Anglophone East School District's website. Ernst & Young completed the review in May 2017. This report was requested by the District Education Council (DEC) to assist in their future planning for Major Capital requests (those totaling over 1M$).
Sackville Schools 2020 members attended last week's DEC meeting and were informed that Ernst & Young representatives will present the findings of the report in Sackville sometime this fall.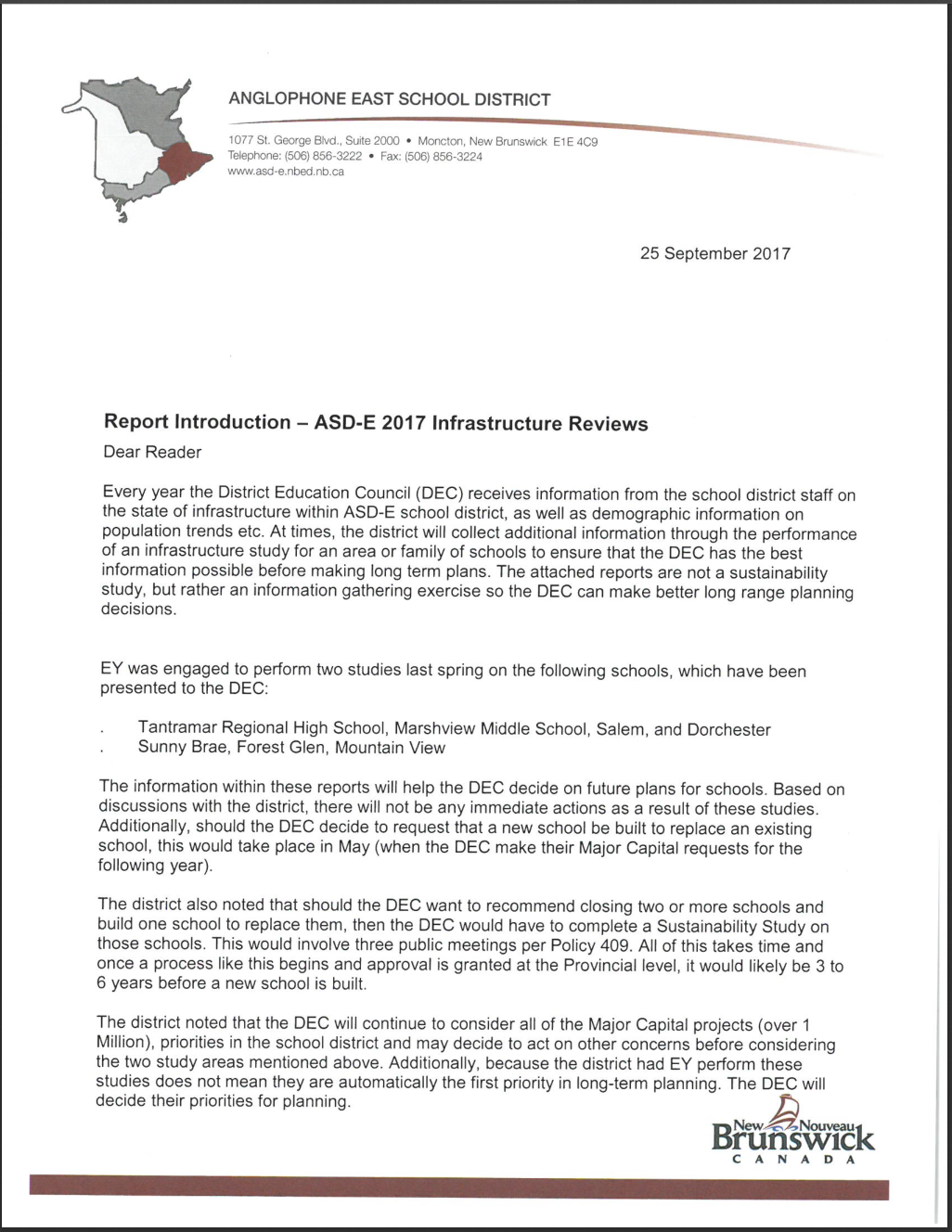 Gregg Ingersoll, AESD Superintendant, supplied the executive summary along with the report.